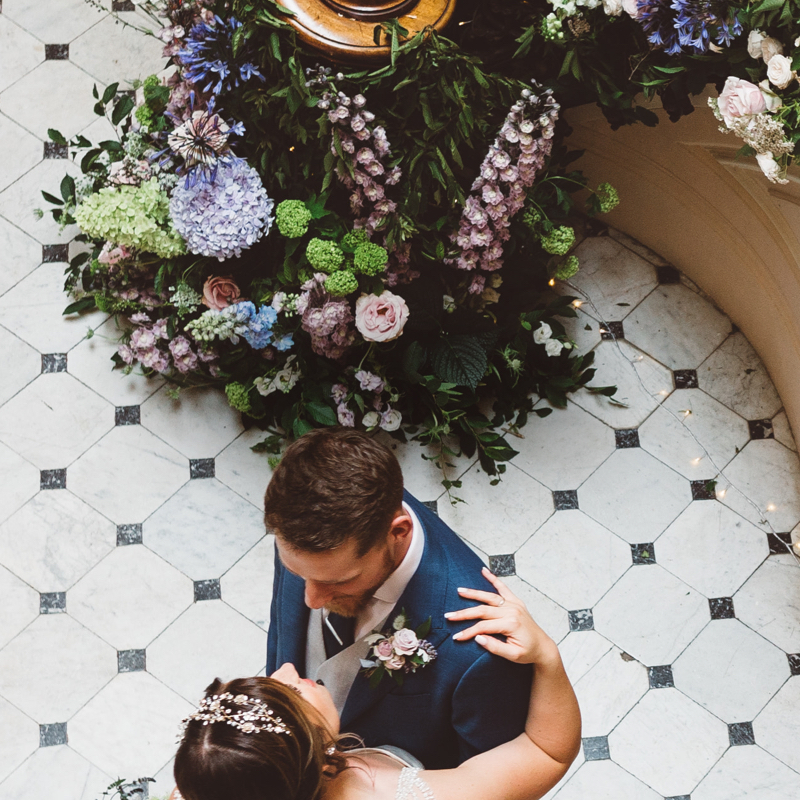 Wedding & Events
Deciding on the perfect floral arrangements and installations for your wedding day can be a very difficult task! Here at Orchard Blooms we try to make this process as smooth, enjoyable and stress free as possible.
Our initial meeting allows us to get to know you, your likes and dislikes and your over all wedding vision. We will work together to create a design that will showcase you as a couple, from the show stopping installations down to the detailed finishing touches. We pride ourselves on offering a highly personalised service for each couple and love hearing your unique ideas for your special day.
After the initial meeting, we will put our floral minds and hands to work creating your proposal, this will include sketches and images for you to consider for your venue. Once you have read through the document and are happy with designs, we would be delighted to meet you at your chosen venue to discussion the set up, location and final designs for the day. Once this is agreed, a deposit will need to be paid to secure your booking.
We are always on hand to answer any questions you may have or that arise during the planning process. We aim to make this journey as exciting and enjoyable for you both, ensuring that the finished product is exactly what you envisioned and is simply stunning!